We Offer:
HOME INSURANCE
AUTO INSURANCE
FARM INSURANCE
COMMERCIAL INSURANCE
FLEET INSURANCE
Last Updated: Sep 19, 2020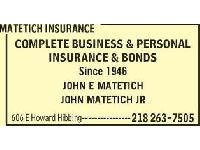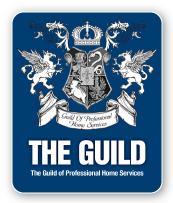 MATETICH INSURANCE AGENCY is in the Insurance Agents, Brokers, and Service industry in HIBBING, MN. This company currently has approximately 1 to 5 employees and annual sales of Under $500,000.
Our Brokers are fully licensed and remain current on
insurance matters through continuing education.

Our commitment to our customers is to provide the right coverage at the right price while delivering
an exceptional level of service.