We Offer:
THE SOURCE BY CIRCUIT CITY Dealer
I-Net Connections
Alberta Registries
Telus
Computer systems
Star Choice DTH
Last Updated: Sep 1, 2015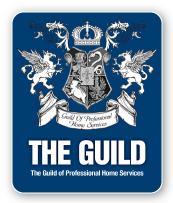 We're growing all the time...
and we're better than ever!
Peter and Cheryl Ernst opened their doors as a authorized Radio Shack sales centre in High Level, Alberta in 1986 and became an authorized dealer for The Source by Circuit City in April 2005.
Initially called High Level Craft & Hobby Ltd., the store started with electronics, craft and hobby supplies and music cassettes (and yes, back then, it was cassette tapes!). The company became an authorized Alberta Registries outlet in 1987 and in 1990 the store was moved down the street to a larger location.
" In 1997, we changed our name to PC Home Electronics; we no longer carried craft supplies but our inventory in all other areas has increased dramatically. One of the biggest changes was becoming a full-line Panasonic dealer in 1995, which increased our selection of electronic items for the home and office. In the spring of 1998, we expanded again to double our sales floor and warehouse space. In eleven years we grew from 1700 sq. ft. to over 6000 sq. ft. "
Always looking for ways to serve customers better, PC Home Electronics now has a staff of fourteen, for sales & after - sales service, computer technicians & Alberta Registries clerks. Peter and Cheryl pride themselves on their commitment to servicing their customers after the sale is done. Nothing is more important than ensuring that customers feel they have been well taken care of.
" We believe that our service philosophy is reflected in our store's growth and this has been highlighted by many awards over the years. We are most proud of winning the Alberta Chamber of Commerce Small Business Owner of the Year Award for the Peace River Zone in 1991. RadioShack awarded our sales increases in 1989, 1992, 1994, 1996, 1998, 1999, 2000, 2002 and 2004 and we received an Award of Merit from Microsoft for sales in 1996. A testament to the support of our customers, in 2004 we were the #2 dealer store in all of Canada! In 2006, The Source by Circuit City awarded the store their prestigious Million Dollar Dealer award."
PC Home Electronics Ltd. has many assets: a large inventory, dedicated and experienced sales staff, a willingness to grow and learn new technology but their most important asset is their customers. This winning philosophy of focusing on the customer's needs makes PC Home Electronics the place to shop in northern Alberta.
Search the Entire Web:
Loading