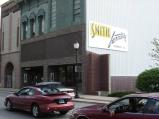 Last Updated: Apr 23, 2018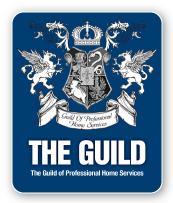 For three generations Smith Furniture has earned the trust of our customers by providing a large selection, excellent values, and total satisfaction.
Smith Furniture was established by Everett Smith in 1942 as a used furniture store. In 1948 a partnership was formed with his son Robert at which time new furniture items were added to the product line.
In 1972 Smith Furniture became a family owned corporation which to this day includes two of Robert's sons, Lyle and Ed.
We are proud to offer a large selection of home furnishings in our two Huntington locations.
312 N. Jefferson St. - Seven floors of new home furnishings
224 E. Franklin St. - Two floors of new and used home furnishings
A unique feature of Smith furniture is that we are always looking for used furniture so we offer generous allowances for any pieces you may want to trade in.
Smith Furniture is a family owned business where old fashioned friendliness, fair prices, quality furniture and courteous sales and delivery people still exist.
We are confident that Smith Furniture will make your furniture shopping experience a delightful one. Come on in and see for yourself. You will not be disappointed.