We Offer:
minature golf
go-carts
bumper boats
rides & games
Last Updated: Jul 16, 2019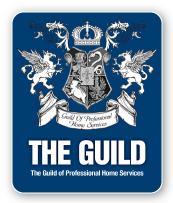 Copper City Amusement Park
Since the 1980s, the amusement park industry has become larger than ever before
with everything from large, worldwide type theme parks such as Disneyland and Universal Studios Hollywood to smaller and medium-sized theme parks such as the Six Flags parks and countless smaller ventures in many of the states of the U.S. and in countries around the world. Even simpler theme parks directly aimed at smaller children have emerged, including Legoland in Carlsbad, California (the first Legoland opened in Billund, Denmark). The only limit to future theme park ventures is one's imagination.
In 2001, Disney opened the Disney's California Adventure which includes Paradise Pier, a recreation of the traditional seaside amusement park of yesteryear.
Amusement parks in shopping malls began in the 1990s, blending traditional amusement park entertainments - roller coasters, water parks, carousels, and live entertainment-- with hotels, movie theaters, and shopping facilities. Examples of giant mall parks are West Edmonton Mall, Alberta, Canada; Pier 39, San Francisco; Mall of America, Bloomington, Minnesota. Amusement park owners are also aware of the need to satisfy their aging baby boomer customer base with more restaurants, landscaping, gardens and live entertainment. Kennywood has created the "Lost Kennywood" area with classic rides that recall the possibly more tranquil times of the early twentieth century