We Offer:
Home
Auto
Life
Farm
Commercial
Workmans Compensation
Property - Flood
Umbrella
Casaulty
Last Updated: Jan 21, 2019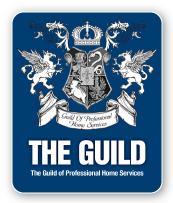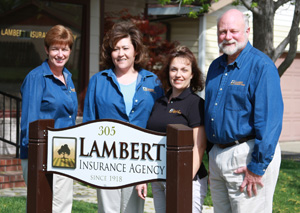 Lambert Insurance Agency has been serving the insurance needs of Glenn County for nearly 90 years. Jim Lambert is the third generation of his family to run the historic agency in Willows.

Jim's maternal grandfather, Harlow M. Plimpton, founded the business in 1918. It was then known as Plimpton Insurance and was located in the Freeman Building at 125 W. Sycamore Street.

Around 1950, Mr. Plimpton bought the F. M. Huddleston Agency in Artois, which had been appointed with the Hartford in 1922.

Sometime later, Mr. Plimpton was joined by Jay Haslam as a partner. On Mr. Plimpton's death in 1954, Mr. Haslam continued the operation of the agency and moved the agency to the Tower Theater Building.

In 1957 Mr. Plimpton's son-in-law, William Lambert took over the business from Mr. Haslam. He changed the name to Lambert Insurance Agency and moved it back to the Freeman Building. In the 1960s, he bought the Knock Insurance Agency, increasing his agency's range of services.

In 1974, the Redevelopment Agency bought the Freeman building and Lambert Insurance Agency moved to its current location at 305 N. Culver Avenue.

William's son Jim came on board in 1981. William retired in 2000 and Jim still carries on the family tradition. In 2003, Lambert Insurance Agency bought Barbara Swan Insurance, a Willows agency, adding the Grange insurance services to the agency range.

From 1918 onwards, the family goal has been to provide superior service and to help the agency's customers to best meet their insurance needs.