We Offer:
Swedish Style Massage
Deep Tissue / Connective Tissue Massage
Shiatsu Massage
Neuromuscular Therapy / Trigger Point
Aromatherapy
Sports Massage
Kinesthetic Awareness Through Movement
Reflexology
Hot Rocks
Energy Work
Paraffin Therapy
Last Updated: Feb 25, 2021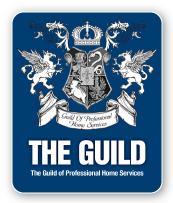 Body Works Massage Therapy
Massage therapy, on the physical, emotional and spiritual plane, offers the opportunity to stop the daily routine and simply FEEL!

Our goal at Bodyworks is to provide a safe, nurturing environment where our clients can experience increased self-awareness through professional bodywork. We believe massage therapy is a powerful catalyst individuals can use to become active participants in their own health care while offering a calming break from the stress of daily routines.
Massage therapy provides numerous therapeutic benefits for health, fitness and mental well-being. Massage helps improve the body's circulation, increases blood and lymph flow, stimulates the nervous system and affects internal organs as well as all of the muscles.

Massage therapy is a healing art that encompasses the manipulation of soft tissues, positively affecting and improving health and well-being.