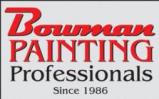 We Offer:
Interior & Exterior
Power Washing
Drywall
Staining
Masonry
Carpentry
We're Insured!
Last Updated: Feb 25, 2021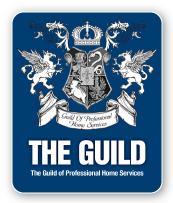 Bowman Painting Professionals
If you have been putting off painting or staining your home, deck or other painting and staining projects delay no more. With just one phone call, you'll get your home refinished with quality products for an affordable price. Whether you just want one room or your whole house painted, Bowman Painting Professionals can schedule an estimate today, and you can leave the rest to us!
Our team is dedicated to providing the best possible residential and commercial painting services. Our commitment to customer service ensures delivery of a quality experience that is unique in the painting business.
You'll feel at ease knowing that our experienced and
trained painters and decorating specialists will provide
a painting, wallpapering or faux finish job of unsurpassed quality and workmanship