We Offer:
Dinner
Lunch
Brunch
Cocktail
Happy Hour
Group Charters
Last Updated: Feb 25, 2021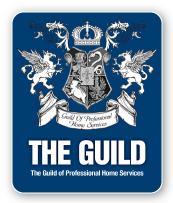 Cayuga Lake Cruises began under its current ownership in April 2001. The Cayuga Lake Cruises Fleet began with the historic M/V Manhattan. Built in 1915 for the Rockaway Boat Lines in Brooklyn, it was used to ferry passengers back and forth across New York Harbor as well as to transport immigrants from Ellis Island to Manhattan.

Since the maiden Ithaca Voyage in 2001, the M/V Manhattan has entertained tens of thousands of people, both local and area visitors.

After the 2007 Season, the Cayuga Lake Cruises Fleet was expanded with the addition of a new vessel from Watkins Glen, NY.

Our new boat, the M/V Columbia was built by Crosavich in Biloxi, Mississippi in 1957. The M/V Columbia was a great addition to Cayuga Lake Cruises and the City of Ithaca as we served over 13,500 passengers on 267 cruises. Cayuga Lake Cruises looks forward to entertaining thousands more during the summer of 2009 and beyond.

As every boater knows, nothing is quite like relaxing away the summer hours on the water, with gentle swells caressing the boat and a mild breeze stirring in the air. Dining aboard the Columbia is like eating in a fine restaurant with the added feature of a panoramic view of Cayuga Lake and the surrounding countryside.

Cruises depart daily from the M/V Columbia Pier in Ithaca, N.Y. Enjoy the delightful experience of dining aboard the M/V Columbia as it cruises on scenic Cayuga Lake, New York. We're sure your trip aboard the Columbia will be a memorable one.