We Offer:
Radon Testing
Septic Dye Testing
Water Pressure & Volume
Green Features
And Services For:
Home Buyers
Home Sellers
Home Owners
Last Updated: Feb 25, 2021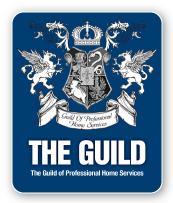 A home inspection by a licensed Every Square Inch home inspector generally takes from 2½ to 3½ hours. This includes time to review the inspection findings with you and explain them to you thoroughly. Within 24 hours your inspector will write an individualized, computerized report that will be mailed or e-mailed to you.
Infrared Thermal Imaging helps identify problem areas that can't be detected with the naked eye. Our high-resolution infrared camera can reveal issues such as roof leaks, insulation gaps, pest infestation, electrical issues and plumbing leaks.
ESI home inspections include these major interior and exterior components:
• Grounds: Grading, Drainage, Sidewalks, Driveway
• Structure and Foundation
• Roof, Vents, Chimneys and Attic
• Gutters and Downspouts
• Porches, Patios and Decks
• Garages and Carports
• Basement and Crawl Space
• Heating System and Distribution (weather permitting)
• Cooling System (weather permitting)
• Water Heaters
• Electrical System
• A representative sample of Lights and Receptacles
• Plumbing System
• Sinks, Toilets, Bathtubs, and Showers
• Walls, Floors, and Ceilings
• Doors and Windows
• Stairs, Fireplaces, Smoke / Fire Detectors
• Major built-in Appliances

After your inspection is completed, Every Square Inch Home Inspections will be at your service for the entire time you own your home. Please feel free to call or e-mail with any questions.