We Offer:
Art
Cards & Journals
Ceramic Tiles
Clocks
Dried Florals
Fiber & Leather
Glass
Jewellery
Metal
Photography
Pottery
Sculpture
Wood
Cornell Items
Last Updated: Feb 25, 2021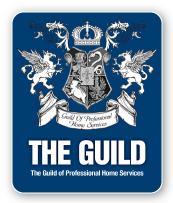 Handwork
Our Membership:

Our members are all local craftspeople and artists. Some of us are full-time craftspeople, some are employed in other fields and do our craft part-time. Most of us live within a 15-mile radius of Ithaca, NY. We make the items you see in our store (though we also buy from other artisans in the US and Canada, to offer our customers a wider selection of goods).
Members are required to work in the store 2 days a month (3 in December). Our "sales clerks" are actually working craftspeople and artists, so don't hesitate to ask us about our work. We also try to learn as much as possible about our fellow members' work to assist you with your purchase.
We discuss business matters at monthly meetings, where decisions are made democratically by member votes. It is at these meetings that new applicants are considered for membership. The work of potential members is considered with regard to its quality, available space in the store, and how it complements our current stock.