We Offer:
King Rooms
Queen Rooms
Double King Rooms
Double Queen Rooms
Specialty Rooms
Last Updated: Feb 25, 2021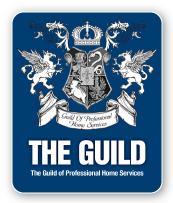 Indulge your mind. Soothe your body. Revitalize your spirit.

La Tourelle Resort & August Moon Spa is the only luxurious Resort & Spa in the Finger Lakes region that offers personalized spa treatments; cultural and adventure experiences; and a New York City quality steakhouse all located on the same beautiful property.

Escape to the gorgeous Finger Lakes area at a world-class Resort with exceptional personalized service. The Resort's 54 unique guest rooms feature spectacular views of the surrounding countryside.

Indulge your senses at August Moon Spa where you'll be swept away from the stress of your daily life by the thoughtful blending of traditional Eastern therapies with modern Western knowledge and technologies. A haven for your senses, the spa is a fusion where East meets West.

Immerse yourself in adventure and culture as you choose from activities such as The Grape Tour, The Theatre Lovers Experience, Art Lover's Weekend, Take-a-Hike, and The Big Chill Weekend.

Excite your palate at John Thomas Steak House. From your room, walk across the sweeping lawn dotted with apple and pear trees to enjoy a culinary experience that you would expect to find in a city restaurant.

Let the warm, friendly and knowledgeable staff at La Tourelle Resort & Spa personalize your getaway experience.