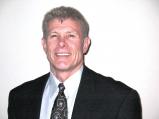 We Offer:
Real Estate Law
Wills and Estates
Commercial/Business
Last Updated: Jun 25, 2016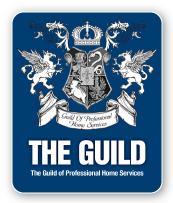 COOPER PROFESSIONAL CORPORATION

After graduating from Osgoode Hall Law School in Toronto, I moved to Kitchener, because I saw the Waterloo Region as an area that was financially stable and growing. I wanted to be part of that growth. I also thought that the K-W area was a good place to raise a family.
I have one son who has his own renovation business in this area and one son who is articling for a law firm in Toronto.
Although for the past 30 years, Real estate has been the main thrust of my practice, other areas that I deal with are Wills, Estates, Corporate, Commercial and Business Law.
I have lectured at various homebuyer seminars and participated in seminars with the K-W Real Estate Board.
A couple of years ago, I was asked to share my experiences and opinions in a weekly column dealing with real estate issues in the K-W Record. The column appears on Saturdays in the Real Estate(Homes) Section. Each week, my articles cover a mixed bag of interesting and timely topics of practical importance.
A real estate transaction can be a complicated and complex experience. With my well-trained and personable assistants, I try to make the whole process a pleasant one from beginning to end.
Although fees and disbursements might vary, I estimate fees and disbursements with respect to a purchase file to be between $1,400.00 and $1,450.00 --- this includes all out-of-pocket expenses except for Land Transfer Tax. For sales where there is one mortgage to be discharged, I estimate the fees and disbursements to be around $850.00(inclusive of the discharge and registration fee).
In general, I find that most real estate lawyers charge about the same(once you are given the "true" bottom line) because the natural law of competition dictates this; however, I hope that better service differentiates my firm from the rest.
~RICHARD A. COOPER~
Search the Entire Web:
Loading