Last Updated: Jul 5, 2020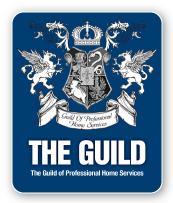 We'll help you achieve the AMERICAN DREAM. WE TREAT OUR SOUTHERN OREGON REAL ESTATE CLIENTS, AGENTS AND STAFF LIKE FAMILY! Interest rates are low, home values are edging up and fewer real estate listings in Beautiful Southern Oregon. Search for homes, land and other real estate. Find foreclosed homes, short sale real estate investments and REO's (Real Estate Owned by banks)! CENTURY 21, the most recognized name in Real Estate. See our REAL ESTATE SPECIAL REPORT on right. BEST WISHES IN YOUR REAL ESTATE DREAM!
If you are looking to purchase an income generating property, consider letting us manage it for you, to make the process as seamless as possible.

CENTURY 21 J. C. Jones AMERICAN DREAM, Mission and Vision

At CENTURY 21 J. C. Jones AMERICAN DREAM, our customer is the real estate consuming public. We are committed to creating real estate customers for life by staying in touch, keeping our word, and safeguarding the interests of all parties to a transaction.

OUR VISION is that we work hard to be our community's most respected and recommended Realtors. This vision benefits customers, agents and staff who embrace our standards of integrity, kindness, profitability, fun and mutual respect. WE TREAT CUSTOMERS AGENTS AND STAFF LIKE FAMILY!

Our most important asset is our people, both sales associates and staff. We are committed to providing the leadership, technology, tools and systems to support the achievement of their goals and dreams.

CENTURY 21 J.C. Jones AMERICAN DREAM provides the highest level of professional service marketing and managing real property in Southern and Southeastern Oregon. We recruit and retain Realtors with the same high ethical standards as ours. We are a consistent, commited advocate for our clients and community. We provide our clients with superior service beyond their expectations, helping them achieve the AMERICAN DREAM

Our agents consistently average production levels far above (usually more than double) local industry averages. The broker and agents ethically and energetically strive to structure WIN / WIN situations for buyers and sellers alike. We demonstrate respect and loyalty for our client's needs, showing we care. . . and we deliver!