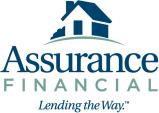 We Offer:
Fast Free Pre Approvals
Conventional
VA - Veterans Home Loans
Rural Development - RD
FHA
Investment/Rental
Second Homes
Last Updated: Jul 9, 2020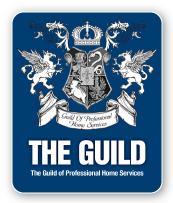 Assurance Financial specializes in home loans. That's all we do. Our customers like us because we offer competitive rates and fees, quick turnarounds on their loans, and really great customer service. Real estate agents like how well we take care of their clients and the fact that we handle processing and underwriting in-house.

If you're a first-time home buyer, it's likely that you're somewhat intimidated by the home buying experience. Even people who have previously bought homes can find themselves inundated by paperwork, confusing processes, and new concerns. The right loan officer can help you find your way through this unfamiliar territory. Assurance Financial loan officers are approachable and available, even outside of business hours.

Unlike large banks that make their customers talk with representatives in distant states, Assurance Financial handles the entire mortgage process in-house. And our state-of-the-art technology allows us to perform online loan closings, making the application and paperwork go as smoothly as possible.
We offer all residential loan products, including conventional loans, VA loans for veterans, FHA loans for buyers who have limited credit or limited funds for a down payment, and USDA RD loans for homes located in rural areas. We also offer financing for new construction homes, higher priced homes that require jumbo loans, and renovation loans for homes in need of repairs and restorations.

Whether you're looking to purchase a home or refinance your current mortgage, contact a local home loan expert at Assurance Financial to experience the difference our people make in getting your loan closed hassle-free!