Last Updated: Jul 2, 2016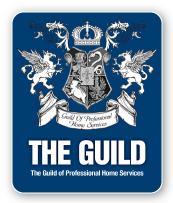 Perhaps you prefer to discuss your mortgage needs in person — or you feel more comfortable dealing with a mortgage specialist who speaks your native language. Maybe you're looking for a mortgage expert who is knowledgeable about your local area. Whatever your reason for choosing an in-branch Mortgage Specialist, we'll make sure that your home financing experience is simple and rewarding. At Chase, we have nearly 3,000 Mortgage Specialists serving our more than 2,400 retail branches throughout the country.
When you work with an in-branch Mortgage Specialist, he or she will act as your guide from application through closing and continue as a trusted advisor for the life of your loan. Your local team will manage the entire mortgage process, so you'll never be in the dark about your loan's status.

Benefits of working with a dedicated in-branch Mortgage Specialist:

Expert advice on the right home financing solutions for your individual needs. Personalized service from application through closing. Fast pre-approvals.
Specialized home financing programs for members of many organizations Special programs and discounts for current Chase customers Knowledge about the local community and real estate market.
The Mortgage Process

Buying a home is an exciting time. And, when it comes to financing, things can become overwhelming. Fixed rate or ARM? 15- or 30-year? Fortunately, a little knowledge can go a long way. In fact, finding the right mortgage can be a simple process, and Chase can show you how.
Search the Entire Web:
Loading