We Offer:
Interior Design
Furniture Rentals
Vacant Home Staging
Home Staging Consultation
Last Updated: Jul 27, 2016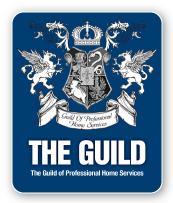 Connie Williamson,

head designer at

Serenity Redesign

knows what it takes to get your property sold
Serenity Redesign is on the cutting edge of innovation in the home staging industry. As the fastest growing staging company in Edmonton, they are continually adding to their inventory of high-end rental furnishings and accessories to ensure each property is displayed with the very latest in home decor fashions.
Established in 2002, Serenity Redesign is a full service Home Staging Company located in Edmonton Alberta. The company works closely with some of Alberta's top real estate agents & investors and are considered to be a leader in Home Staging Services.
With a network of trusted associates, which includes painters, contractors, carpet cleaners, and landscapers, Serenity Redesign ensures that each property gets the professional attention it deserves.
Serenity remains in the forefront of Edmonton's home staging industry with the added value they provide in coming up with, and implementing , unique and creative marketing methods for every client property
Search the Entire Web:
Loading