We Offer:
Auto Insurance
Home Insurance
Farm Insurance
RV Insurance
Business Insurance
Life Insurance
Health and Dental Insurance
Personal Accident Insurance
Travel Medical Insurance
Events Liability Insurance
Last Updated: Dec 3, 2016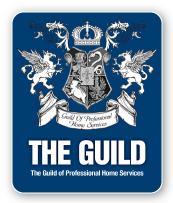 Welcome to AMA Insurance
Your home will probably be the biggest investment of your life and one of your most valuable assets. It's important to protect that investment and your belongings from risks such as fire, theft and vandalism with a home insurance policy from AMA.

Choosing coverage for your home
AMA's home insurance gives you the protection you need for your house, condo, apartment, mobile home, farm, RV or vacation home. An AMA Insurance representative can assist you in determining the right coverage for your needs.
Customizing your home insurance
If you have special interests or hobbies, or some higher priced belongings, you may want to purchase additional coverage to cover you in the event of a loss. Your standard home insurance policy has limitations in coverage for items like jewellery, furs, cameras, personal computers, sporting equipment, tools and musical instruments.
Discounts up to 40%
You can save up to 40% on AMA home insurance if you qualify for a combination of the following discounts:
multiple policies – save 10% on AMA home insurance and 10% on AMA auto insurance
claims free
mature member 50+
newer home
alarm system
factory double wide (mobile home)
Convenient payment options
You can choose a payment option that meets your needs and budget. Options include automatic monthly withdrawals, budget payment plan or payment in full.
Competitive rates
AMA Insurance provides our members with the best insurance coverage available at an affordable price.
24-hour emergency claims service
As an AMA policyholder, you have access to our toll-free, 24-hour emergency claims service from anywhere in North America. You can also report your claim online.
Protecting your identity
AMA includes identity theft expense coverage at no additional charge with all home insurance policies. This coverage provides up to $20,000, depending on the type of policy, to cover the costs associated with restoring your identity. Any claim under this coverage will not affect your claims-free status.

Search the Entire Web:
Loading