Last Updated: Oct 25, 2020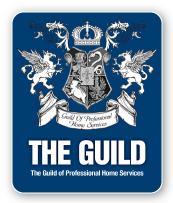 Welcome to Our Office in Manitowoc

Dr. Ronald Egan and his staff welcome you as a patient. Your health, comfort and convenience are foremost in our minds. Our highly trained and caring staff can provide you with complete general dental services, from a smile-brightening cleaning (preventative) to full mouth reconstructive (repair) dental services.
Office Hours, Appointments
The Family Dental Center S.C. is generally open Monday through Friday from 8:00 a.m. to 6:00 p.m. However, there are variations to this schedule to accommodate patients later in the day, earlier in the day, and on Saturdays. Our offices are generally closed on weekends and major holidays. They are also closed at times when we are away attending continuing education programs to increase our skills and maintain knowledge of the latest developments in order to serve you better. Our answering service will always be available to take messages when the offices are closed.
We try to see all patients on an appointment basis, and we make every effort to honor all time commitments. Office telephone numbers are: (920) 684-8033 (Manitowoc) and (920) 773-2525 (St. Nazianz).
Member of:
ADA, WDA, ICOI (Implants) & DOCS (Sedation)


Dr. Ronald Egan, D.D.S.
---
Family Dental Center S.C.
3712 Kadow Street
Manitowoc, WI 54220
(920) 684-8033