Last Updated: Oct 23, 2020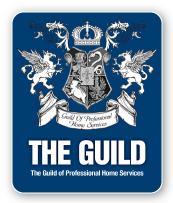 We want to bring environmentally friendly building techniques and products to you at an affordable price .
Noticing the growing popularity in "Going Green" we have decided to start Green Construction LLC to help bring "Green" to the customer. We have realized that many people associate eco-friendly with high cost. Customers may think of eco-friendly as large solar panels, which are high cost. We know that there are many other ways of saving money and going green. With this in mind, we have researched and plan to stay up-to-date on all the ways to incorporate "Green" into our work. This website allows you to view the products and services we provide. Please take a careful look at what we have to offer, and find out if your next project should be a green one.
Our Mission
Green Construction provides affordable "Green Building" to make homes more energy efficient and eco-friendly. We value our natural resources and strive to protect our environment in order to do our part to provide a bright future for our children. Green Construction encourages the use of money saving building techniques that reduce labor and material costs while maintaining quality, craftsmanship and customer satisfaction.