Last Updated: Oct 23, 2020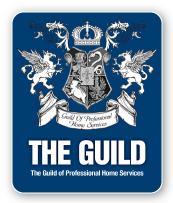 Welcome to Peters Construction Services, Inc.
As Northeast Wisconsin's premier residential contractor, we provide a full range of residential construction services from new home construction to existing home remodeling and additions. Our reputation for honesty, quality, and excellence will be clearly evident in every aspect of your project. Peters Construction Services utilizes our expertise to guarantee a smooth transition from concept to completion. Our utmost goal is to ensure complete client satisfaction through clear, open, and consistent communication and stringent quality standards. Furthermore, we employ only very high-skilled craftsmen and use first-class subcontractors and building materials, while at the same time controlling and managing costs to deliver maximum value to our customers.
We strive to provide an environment in which the talents and expertise of each member are fully utilized. This approach allows the associate to experience the satisfaction and pride of a "Job Well Done" for each and every client.