Last Updated: Jul 31, 2014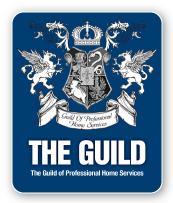 Review- I cannot thank Peter and his AMAZING staff enough for turning my wedding day into a spectacular and magical event!!!! The flowers were beyond beautiful and my guests and the entire town of Spring Lake is in awe of Peter's artistry! People kept stopping by to see the flowers!! Thanks to you the tent looked like a wor...k of art!!!!! Thank you Peter for exceeding my expectations in every way and fo being such a kind and wonderful person to work with!!!!!! xoxoxoxoxoxoxoxoxo! Ally and Kelvin
May 22, 2010
Spring Lake Bath and Tennis Club


Peter Calafiore has over 30 years of experience as a floral designer, beginning as an apprentice with Arcadia working under the tutelage of Kathy Prout in a fecund environment that fostered creativity and ingenuity. After graduating from Monmouth College, leaving Arcadia and working for various shops in the jersey shore area Peter began creating elegant displays and arrangements for a clientele that included The Rittenhouse, Four Seasons, Ritz Carlton, Bellevue, The Pierre Hotel . . .
Three years ago, Peter opened The Towne Florist in Oakhurst, calling upon the wealth of knowledge he had attained from his many years in the floral and event industry. Peter quickly established himself as a visionary, and his name has become synonymous with a floral tradition replete with, and defined by, an unparalleled standard of elegance. His quest to create beauty using the best quality products and talents to design one-of-a-kind floral sculpture that range from simple to dramatic. His artistry is displayed in the staid homes of Asbury Park, Ocean Grove, Allenhurst, Loch Arbor and Deal, as well as in venues that define a new generation of style and class such as Avenue Nuit, McLoone's Supper Club, and The Berkeley Hotel.
The unwavering tradition of floral couture continues as Peter deigned to open PeterJames in June 2009, as Peter has quickly asserted himself as the newest jewel in the crown of a burgeoning Asbury Park business district on Cookman Avenue. In his showroom, Peter brings ideas to full and vibrant fruition when consulting with brides, commercial and private individuals and entities.
Peter's effervescent and ebullient personality resonates in every corner of the Cookman Avenue showroom through splashes of color juxtaposed with diaphanous vases reflecting the streaming sunlight that floods the room.
Always striving to enhance an environment through the addition of beauty, Peter does not limit his work to large-scale private and corporate clientele; he seizes upon every opportunity to give back to his community. Inspired by Audrey Hepburn, who said, "Remember, if you ever need a helping hand, it's at the end of your arm, as you get older, remember you have another hand: The first is to help yourself, the second is to help others." Thus, Peter is an avid supporter of non-profits that are community-focused and shows his beneficence through floral donations to The Center in Asbury Park and 180 Turning Lives Around.
Search the Entire Web:
Loading