Last Updated: Jul 31, 2014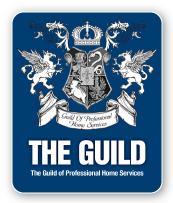 EXTRAORINARY, EXCEPTIONAL, ETERNAL
FLORAL DESIGNER AND EVENT COORDINATOR
EXTRAORINARY, EXCEPTIONAL, ETERNAL
PeterJames strives to be the very embodiment of couture. Led by owner and head designer Peter Calafiore, the designers at PeterJames approach floral design with a goal of making each piece a one-of-a-kind creation that is meticulously designed to encompass the feelings, personalities, and styles of every individual or couple that enters our Cookman Avenue showroom.
In addition to a stock of beautiful classic flowers, PeterJames is always searching for new unique and exotic blooms that reflect the persons for which they are selected and calls upon its limitless cache of resources to provide exactly what you, the client, wants.
At PeterJames inspiration and imagination are as limitless as our desire to provide you with the ideal event or arrangement. To do this, PeterJames calls upon inspiration from nature, fashion, jewelry, with an eye to color and texture, which are expressed in the flowers and materials, props, and containers we use to give your event uniqueness and character that best reflects the inspiration that comes from you, our clients.
PeterJames offers undivided attention to each client and draws from the uniqueness and countless ideas you provide to ensure that the finished product is reflective of the personal touches you provide if you were creating the arrangement yourself.
PeterJames gives your arrangement or event the attention you require and deserve, without distraction, to make your vision a reality!
Search the Entire Web:
Loading