We Offer:
Last Updated: Sep 24, 2020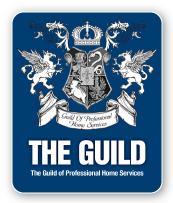 We're Stearns Home Loans... and we can help!

Headquartered in Santa Ana, California, Stearns Lending, Inc., has provided 20+ years of exceptional mortgage lending services throughout the contiguous United States and Hawaii where licenses are held. Stearns is recognized as the 8th largest lender in the nation by volume and the 19th largest lender by the number of loans funded. Overall, Stearns increased loan volume by 773% from 2009 through 2010, and funded $7.2 Billion in 2010.
Why should our growth be important to you? Our success in residential loan origination is predicated on providing service levels that will meet your needs... while exceeding your expectations! Now more than ever, experienced staff and the right resources are the most important qualities to look for in a lender. Our mission at Stearns is to provide you (our customer) with the personal attention you deserve. This includes having the loan products that will meet your individual circumstances and providing the exceptional service / support required from the time we take your loan application – throughout the loan process – until your loan is closed and we have satisfactorily completed the transaction.