Last Updated: Oct 23, 2019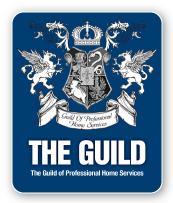 Sunrise Village offers private full service retirement communities where we support active, independent lifestyles and promote respect, choices, individuality and the right of privacy. We believe seniors deserve a safe and secure environment providing 24 hour on-site staff and access to quality care and support in the comfort of their own home. Our goal is to add years to your life and life to your years.
Whether you are in independent senior simply seeking a warm and comfortable home with built in security, or an individual with more particular needs requiring additional support services, we offer a spectrum of options and services to suit your needs. The choice is always yours.
Our well thought out spacious and accessible suites are designed with ease and comfort in mind. Enjoy entertainment lounges and common areas, engaging recreation programs, private dining, beautifully landscaped grounds and so much more. Expect true community where relationships old and new are treasured and enjoyed.
You have worked hard all of your life and we believe you deserve the convenience and support that carefree living has to offer. Our caring, compassionate staff is dedicated to providing high quality service to meet your individual needs. We choose to be here for you and we hope you will make your home with us.