We Offer:
Furniture
Appliances
Home Decor
Last Updated: Jul 26, 2016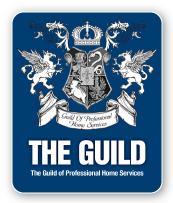 City Furniture & Appliances Ltd. originated in Prince George B.C. in April 1976. Ray Kandola, original founder of the company, was joined later by partners Ruby Sharma and Ted Sandhu. The firm adopted the slogan "We don't sell we help you buy". The company provided the best value for their product against their competition which allowed the firm to expand to over 20 stores serving western Canada.

THE SUCCESS of the company has been due to the following key areas. We offer major brand names in every department and can offer these products at competive prices. We offer quick delivery and set-up at ever location. City Furniture & Appliances gains the competive advantage of providing local owners and operators at every location to allow for quick decisive decision making on the day-to-day operations of the company. Our adopted slogan allows us to treat each consumer's needs in a honest and fair manner, leading to long term business relationships. We are striving on a daily basis to change with the marketplace in order to maintain our strong position by offering up to date brands and products. Furthermore, we are continuing to expand City Furniture & Appliances locations across BC and AB. Our Firm believes in Real Value. Real Price, therefore, non-gimmick approach to retailing our products.

Search the Entire Web:
Loading