We Offer:
Mortgages
Investments
Insurance
Banking
Last Updated: Jul 23, 2016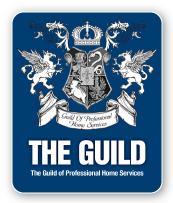 Spruce Credit Union is a member-owned Financial Institution serving the community of Prince George and surrounding area. We serve over 8000 members and have assets exceeding 80 Million. We have been serving the members of Spruce Credit Union for over 55 years. Originally formed in 1951 as the Catholic Credit Union, the name was formally changed to Spruce Credit Union in 1977. We are a full service credit union offering a wide selection of financial products and services for everyone.
Dedicated to responsibly growing assets, earnings and membership, our knowledgeable staff and management of 40 and our 9 Directors strive to provide the right financial services and products in the right way, at the right place, at the right time, and at the right price.
We have two locations to serve you: our Main Branch located at 879 Victoria Street and our Hart Hwy Branch at 3811 W Austin Rd at the Hart Centre Mall.
Search the Entire Web:
Loading