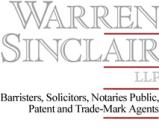 Last Updated: Mar 24, 2017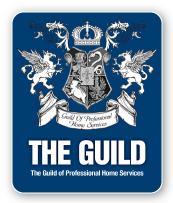 Welcome to the law offices of Warren Sinclair LLP
Barristers, Solicitors, Notaries Public,
Patent and Trade-mark Agents.


We are located in downtown Red Deer, Alberta, Canada.


Our firm offers lawyers with extensive experience
in a wide variety of legal areas and proudly serves
the Central Alberta community.

"To accomplish the Firm's goals, we provide quality service at a reasonable price to our clients in a timely manner. The client is gratified, the Firm succeeds and everybody benefits."


"The client does not need a long brief explaining why something is or is not going to be difficult. People want a lawyer's judgment of what needs to be done. The lawyer's role is to assist in solving the problem and achieving the goal."



** We now offer services in the areas of Patents,
Trademarks and Copyrights ** as well as in the area
of Mediation of Civil Disputes
Search the Entire Web:
Loading