We Offer:
When you call us we promise the following:
Who will work at your job
When we will be done
Your property will be left in perfect condition
You can also check out our Facebook page!
You can also check out our Facebook page!
Last Updated: Jun 29, 2016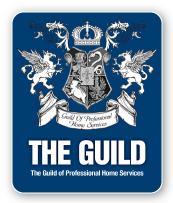 The CertaPro Difference
CertaPro Painters is dedicated to providing the highest quality painting work with the best possible service to our customers. With CertaPro Painters you get a quality experience that is unique in the painting business — and you get that experience at competitive prices.
We answer the phone
Our representatives are available to take your call from 8 AM until midnight EST (5 AM to 9 PM PST). You can either leave a message, or we can often put you through to a person in the field. If you would like an estimate, we will schedule that appointment when you call. And not only do we set our own appointments, we keep them.
Your project is managed by a professional
A Job Site Supervisor is assigned to oversee your entire painting project from start to finish. Your Job Site Supervisor will keep you informed on the status of the project, answer your questions and address your concerns.
We call back after the paint has dried
With our Quality Callback Program, we have every job surveyed by an independent Quality Assurance Team. They will contact you approximately one to three weeks after the project is completed to ensure it was delivered to your satisfaction.
Search the Entire Web:
Loading