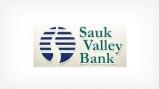 Last Updated: Mar 26, 2023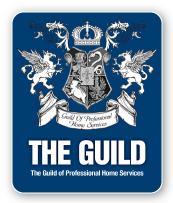 A group of bankers, other business people and farmers from the Sauk Valley area realized the need to start a "community bank". Corporate banks were becoming more focused on their own needs rather than those of its customers and the community. There was a need for a bank that listens to its customers and handles decisions locally. A bank where you are a face with a name, and not just a number.
The idea was received with open arms from people living and working in the Sauk Valley area who were willing to invest in this new venture. The preliminary plan to form Sœauk Valley Bank was conceived. On July 9, 1999, Sauk Valley Bank became a reality and opened for business in a temporary modular unit in Sterling while the permanent office was being built.
We continued to expand our services in the community by opening a facility in Rock Falls in 2001. After doing business in a rented location for 6 years, we built a new banking center, which opened in July of 2007. Leaving little time between projects, we broke ground for our Dixon Office in that same year; once again utilizing the "modular facility" while the construction of the new building was underway. The new building was open for business on January 7, 2008. We are expanding to a second Sterling location, opening June of 2013.