We Offer:
WORRY FREE BUYING AND SELLING OF YOUR HOME
Last Updated: Feb 25, 2021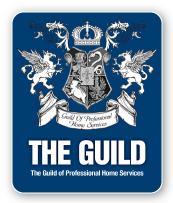 Welcome to
RE/MAX

Sackville Realty
Worry-free buying and selling your Want a fair price, honest service and attention to detail in the sales contract? We're your team!
Largest Real Estate Firm in Sackville
Serving Sackville, Dorchester, Port Elgin, Cape Tormentine and inbetween
in business since 1973
4 Full-time Agents to serve you
You are our #1 priority
Our Qualities
Honest
Hard-working
Driven to serve you well
We know the market and will seek fair prices for you
We won't waste your time
By choosing RE/MAX, you support the Children's Miracle Network
Our agents pledge a contribution from their earnings on every one of our transactions during our charity drive. By working with us, we all support this non-profit's goals of generating health care funds and awareness programs to benefit children.
We are Sackville's largest Real Estate firm and have been in business since 1973. We have only full-time agents, all dedicated to selling your property or to finding your dream home.
At RE/MAX Sackville Realty we strive for excellence. We are a dynamic Real Estate Team dedicated to continuous improvement, market leadership and growth. We believe that success is achieved through honesty, integrity and hard work.
If you are moving to Sackville or surrounding area, let us welcome you to a wonderful part of the Maritimes. We serve Sackville, Dorchester, Port Elgin, Cape Tormentine and surrounding agricultural and recreational areas. It will be our pleasure to serve you!