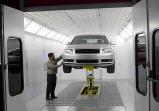 We Offer:
Auto Body Repair
Painting
Paintless Dent Repair
Last Updated: Apr 5, 2020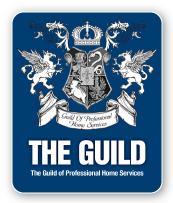 We fix it right the first time, right on time!
Body repair is our number-one core business, and that is what we do best! We have thousands of satisfied customers from all over the United States.

Our auto body repair shop provides you with the best customer service experience, especially when dealing with Insurers and other responsible parties that are paying to perform body repairs on your vehicle. We are not your average body and paint shop. We have over 50 years combined experience in automotive body repair, collision damage repair, custom bodywork, restorations and custom paint.
Most auto body repair shops throw together a quick body repair estimate hoping that their's is the lowest, then when you drop off your car the surprises begin.
Your family's safety is our number one concern, and price is secondary. We always prepare a thorough estimate, and legally this is what you are entitled to! Insurers will baulk, side step, deny, and even cut the estimate in hopes you will just shop around and find someone to fix it for their price. They also hope you will cash out and not even get your vehicle fixed. Statistically, Insurance estimates are 50% of the true cost of repairs!
We consider ourselves a custom body shop that works one on one with you, and the payer of your claim, to assure you quality repairs. Each collision is different and so are the vehicles involved.