We Offer:
Auto Insurance
Homeowners Insurance
Life Insurance
Business Insurance
Renters Insurance
Motorcycle Insurance
Boat Insurance
Annuities
Last Updated: Apr 5, 2020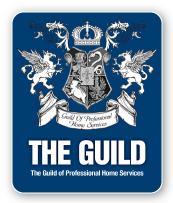 Debbie Young is a Farmers Insurance Agent in San Angelo, TX, and is part of the best agency to handle all your insurance needs. At Farmers Insurance Agency, Debbie writes a variety of insurance policies specializing in auto, homeowners, business, and motorcycle insurance. Buying insurance can be confusing with all the coverage options that are available. How much coverage will it take to protect you and your family? In today's economy, will the premiums and deductibles fit your monthly budget? What will each policy cover you for? These are very important questions you need an experienced insurance agent to answer prior to buying any policy.
Debbie has over 3 years experience in the insurance industry and has built a reputation for always meeting her customer's needs. She can help you build an insurance portfolio including car, home, life, and renters' insurance that will keep you and your family safe as well as fit your budget. Best of all, Debbie takes time with each of her clients to explain in detail what coverage options will best fit your needs and what each policy will cover you for. She can even help you set up annuities to save for the future. So when you need insurance and want to work with an agent who puts your needs first, call Debbie at Debbie Young Farmers Insurance Agency in San Angelo, TX today! We accept cash, checks, Visa, and Master Card.