We Offer:
Last Updated: Apr 5, 2020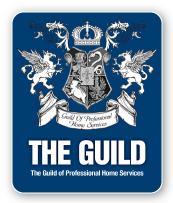 Harper Construction and Roofing has been remodeling and improving homes with reliable and professional service every year .
Serving all of San Angelo our experienced staff will plan, design and build all of your home improvement needs. We are a full service construction company with a "hands on" approach at every level. Our pride in workmanship, fair business practice, superior customer service, and unsurpassed safety records, are just a few reasons to choose Harper Construction and Roofing . We turn your dreams into reality.


Our goal of complete customer satisfaction together with our commitment to excellence makes Harper Construction and Roofing a leading construction company in its field.
Selecting a remodeling contractor for your Home improvement remodeling project can not only be a time consuming but can be a bit confusing as well. Let Harper Cosntruction and Roofing put your worries to rest. Our years of experience, knowledge and creativity give us the tools to plan and build any of your home improvement needs. From custom kitchens to roofs, our mission is to provide you with the highest possible quality and service.