We Offer:
Business Services
Health & Fitness Centre
Spa Facilities
Public Space Data Services
Entertainment & Recreation
Housekeeping & Laundry Services
And Much More!
Last Updated: Apr 5, 2020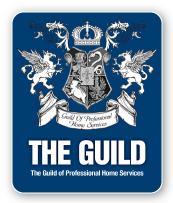 The Holiday Inn Express Hotel & Suites San Angelo offers 68 guest rooms on three interior corridor floors. Guests at our hotel enjoy easy access to Angelo State University, Historic Downtown, Goodfellow Air Force Base, Spur Arena, and the McNease Convention Center. We are also close to restaurants and shopping. Refrigerators and microwaves are standard in all our guest rooms. Additional hotel features include: meeting room for up to 25 people, business center, high-speed internet
You know what you want in a hotel. And you're the reason we're making big changes at every Holiday Inn Express worldwide. And while our new sign is the first thing you'll spot, the biggest changes are taking place on the inside. We're enhancing our room experience and improving our service standards across the globe. Sure, it may sound like a lot of work. But, we think you'll appreciate the effort.
We're making changes outside. We're making changes inside. We're making changes everywhere our guests told us would matter most to them. Its a new Holiday Inn and we invite you to come inside and see them for yourself.