We Offer:
Locks
Keys
Deadbolts
Installations
Rekey Locks
Service Safes
Reset Combos
BONDED
Last Updated: Apr 8, 2020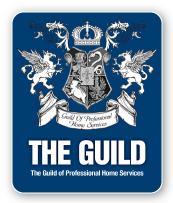 Just Purchased A New House? Are You Certain Of How Many Keys Are Out There?
If you've just purchased a new house then you don't know how many keys are out there. Don't trust your property to the previous owners locksets. Perhaps a babysitter, maintenance person or almost anyone could have the keys to your new home. Don't place your hard earned property at risk!

Moving Into A New Condominum?

If your moving into a new Condominium, prior to arranging with us to Re-Key your lock(s), please ensure that your Condominium Corporation does not require that you retain their locksmith to provide this service for you.

High Security Locks - ADVANTAGES
High Security locks do have several advantages, one being key control. Keys are not easily copied, as a matter of fact they can only be duplicated by the Locksmith company that originally supplied and installed the lock. High Security locks are usually made of a hardened tempered steel and are more difficult to circumvent.


High Security Lock - DISADVANTAGES
If you purchase a new home or take over an existing business, if the name of the Locksmith company is not embossed on the head of the key it will be next to impossible to have the locks rekeyed. High Security Locks will not make your business or place of residence safer since doors are not the only point of entry available and thieves know it. The lock on your door is only as good as the door it is installed on. If there is a pane of glass in the door that is not GSW (Tempered glass with steel wire in it) then you are wasting your money having a high security lock installed on your door.

Contact us if you need more information .