We Offer:
Buying a home
Selling your home
Owning a home
Morgages
Investing in Real Estate
Last Updated: Apr 5, 2020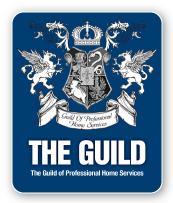 Why Use RE/MAX® to Buy or Sell your San Angelo Home?
When you choose a RE/MAX® San Angelo REALTOR to sell your home or help you purchase a new home, you'll experience a whole new level of service in San Angelo real estate.
First, RE/MAX Associates are The Hometown Experts With a World of Experience®. From El Paso to Beaumont, The Texas Panhandle to Brownsville and across the globe as well, they're experts in real estate. They're the people next-door, or just down the block, and can facilitate your best move to or from your home.
When it comes to real estate who do you want working for you?
RE/MAX Agents:
Hold significantly more ABR, CRP, and CRS advanced professional designations than their competitors
On average, lead all competitors in experience and productivity
Exchange free, direct agent-to-agent referrals with over 105,000 of their RE/MAX counterparts worldwide
Have contributed over $85 million to Children's Miracle Network®, and are the nationwide sponsor of the Survivor's
Tent at Susan G. Komen Race for the Cure® events combating breast cancer