We Offer:
FHA/VA
Conventional
USDA
Jumbo
Reverse Mortgage
FHA 203k
Last Updated: Oct 4, 2023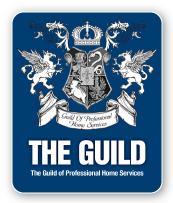 Why choose Mortgage Advisory Group? (MAG Loans)
Mortgage Advisory Group's top-notch customer service is the core of our outstanding reputation in the mortgage industry. We pride ourselves on extensive knowledge of mortgage loan programs and regulations, advising you on the best option for your needs, today and for years to come.
If you are buying a new home and need a new mortgage, looking to refinance your current home, or exploring reverse mortgage options; Mortgage Advisory Group's team of mortgage loan professionals in our Everett, Mill Creek, Bellevue, Smokey Point, Puyallup, Silverdale, Bremerton, Seattle, Wenatchee, and Chandler, AZ branch will find the best home loan for your financial needs. Whether you need a home loan in Seattle, Bellevue, Everett, Tacoma, Puyallup, Mill Creek, Bothell, Issaquah, Redmond, Kirkland, Bellingham, Silverdale, Smokey Point or Wenatchee Washington we have a convenient Mortgage Professional near you!