We Offer:
Mortgages
Investment Planning
Pension Transfer
Tax Planning
Disability Insurance
Insurance Planning
Education Planning
Severance Transfer
Life Insurance
Estate Planning
Critical Illness
Investment Planning
Mortgages
Life Insurance
Retirement Planning
Pension Transfers
Last Updated: Sep 25, 2016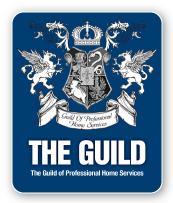 PAUL KEATING
Consultant
SYDNEY, NS
Primary Business Phone (902) 562-5000
paul.keating@investorsgroup.com
Years with Investors Group : 6
If you're retired or planning your retirement years, what can I do for you?

To help ensure that your investments continue to meet your needs throughout retirement, I will meet with you regularly to find the best ways to help you maintain the lifestyle you deserve while seeking the long-term preservation of your assets.

I can simplify your investment options for easier decision-making and better control, and work with you to develop estate solutions that will help provide peace of mind for you and your family.

As an Investors Group client, you'll be supported by the experience, resources and superior products that have helped make us one of the largest and most respected financial services companies in Canada.
For your privacy and protection, we remind you that email is not for confidential inquiries. Please do not include any confidential information in your message (e.g. account numbers, credit card numbers, social insurance numbers, trade requests or other personal information).
Search the Entire Web:
Loading