We Offer:
Mortgages
Investment Planning
Pension Transfer
Tax Planning
Disability Insurance
Insurance Planning
Education Planning
Severance Transfer
Life Insurance
Estate Planning
Critical Illness
Investment Planning
Mortgages
Life Insurance
Retirement Planning
Pension Transfers
Last Updated: Sep 25, 2016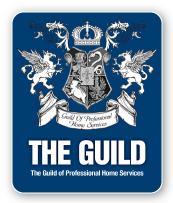 Company Information
Company profile
Investors Group Inc. is a Canadian leader in providing personal financial planning services, and is dedicated to building lasting client relationships. Our primary objective is to help Canadians plan for financial security by providing quality financial planning advice and products through a network of Consultants.
Investors Group offers financial planning, a unique family of mutual funds and a comprehensive range of other investment products and financial services, including Registered Retirement Savings Plans, Registered Retirement Income Funds, Deferred Profit Sharing Plans, life and disability insurance, Guaranteed Investment Certificates and mortgages.
Today, Investors Group serves one million clients through our dedicated Consultant Network and staff team, working out of hundreds of Financial Planning Centres across Canada.
Investors Group Inc. is a member of the IGM Financial Inc. group of companies. The shares of IGM Financial Inc. are listed on The Toronto Stock Exchange. The stock exchange symbol is IGM.
Our history
Over 80 years of meeting financial needs
In 1926, Investors Group launched its first Canadian sales operation. A separate company, Investors Syndicate Limited, was created in 1940. In 1950, Investors Group introduced its first mutual fund: Investors Mutual of Canada. The company continued to grow and expand its number and type of financial products and services. In 1957, Investors Group was one of the first companies in Canada to offer Registered Retirement Savings Plans (RRSPs). Investors Group became a Canadian-owned company in 1956 when IDS sold its shares to a group of Canadian investors.
For more than 80 years, Investors Group has helped Canadians build long-term financial security. Our history illustrates how far we have come since 1926, as we continue evolving to meet the changing needs of our clients.
As the needs of our clients evolve, so do the types of products and services necessary to meet them.
In response, we expanded the range of investment opportunities we offer to clients, enhanced our mortgage and banking offerings and made substantial improvements in the mix of insurance solutions we can provide.
These expansions extend our reach as a financial services company. With a more diversified product mix, our Consultants can tailor a financial plan more closely to every client's needs.
Our Consultants
Our network of Consultants is the largest of its kind in the financial services industry. To ensure that our client relationships stand the test of time, it's essential that our clients be able to rely on the skills and knowledge of our Consultants to meet their financial objectives. That's why we invest heavily in professional development and continuing education.
Our men and women receive ongoing training and professional development, based on "best practices" that we have identified internally and among industry leaders worldwide. Their training ranges from tax planning, estate planning, insurance and retirement planning, investment planning to cash management - everything that will help them to guide clients to the right financial decisions.
Search the Entire Web:
Loading