We Offer:
Last Updated: Nov 16, 2018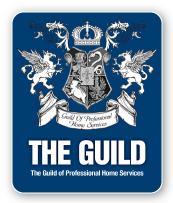 At Phillips Furniture we carry on the traditions of founder Mr. Herbert H. Phillips. Who offered Middle Georgia families affordable yet stylish furniture along with helpful and courteous customer service. Our Main store and 10,000 square foot FlexSteel Gallery and our spacious Outlet location featuring new closeout and used furniture. We offer a huge selection of quality pieces and great value to furnish your home, just the way you imagine. Phillips Furniture- Middle Georgia's best kept secret. Stop by today.
Furnishing your home is a breeze with the help of Phillips Furniture. We offer quality furniture that's affordable for everyone. Ask about our no interest financing. Come in and check out our great deals featuring our rest and restore collection from our Englander Sleep Shop. Our FlexSteel Gallery offers stylish furniture at unbeatable prices. Three locations in Warner Robins to serve you better. Come discover Middle Georgia's Best Kept Secret.