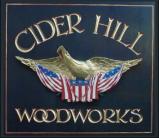 We Offer:
Last Updated: Jul 11, 2020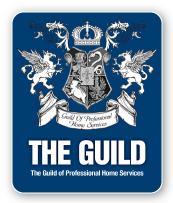 Cider Hill Woodworks offers highest quality hand carved
signs from small single sided ovals indicative of a street number
or family name; to detailed, large scale business signs with custom hardware; to Bellamy reproduction eagles of artistry.

All signs are made of hand selected South American
Mahogany for stability and durability.

Oil base primers and enamels increase the beauty
and longevity of each custom designed sign. 23-karate
gold leaf further enhances many signs.

Created and carved by hand, not computer-generated,
every sign reflects experienced handwork of unique beauty
geared to individual location and purpose.

We specialize in designing hand carved signs
with custom hand forged iron brackets
for small and large businesses.

We craft unique signage through existing logos
and proposed ideas. Restaurants, boutiques, and
professional offices are but a few of the clients
Cider Hill Woodworks develops signs for to motivate
passers-by to enter or just stand in awe.

Our philosophy: A business with a bad sign is a sign
of bad business. Contact us. A short telephone conversation
about size, color, design, location is all it takes for
Cider Hill Woodworks to create a singular hand crafted sign to
add pride and prominence to business or home.