Last Updated: Dec 2, 2022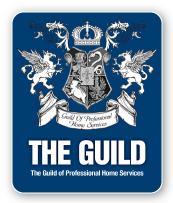 Topsailstar Pet Center
– Working with Animals Is Our Passion
Your pet will love to get the star treatment from the caring, attentive staff at Topsailstar Pet Center in St. John's. We know you want what is best for your pet. With this knowledge in mind, we offer the utmost care to ensure your pet is treated with the love and respect you would show.
St. John's Source for Boarding and Doggie Daycare
Your pet's individual routine and diet are respected at all times. Our experienced, dedicated and hardworking staff pays close attention to meet your specific requirements regarding meal time, the type of food selected, exercise and naptime.
Private Space Is Important for Your Dog
When boarding with Topsailstar Pet Center, each dog is given its own space. Pets have individual sleeping quarters but also have the opportunity to mingle during the day and socialize with other dogs in our doggie daycare, which is supervised at all times, for an additional charge. We always respect your specific choices and instructions.
Your Complete Grooming and Training Center
Topsailstar Pet Center is pleased to offer complete grooming service for your loved one. We also have professional obedience training where we reward the positive behaviour to create a better bond and communicate more effectively with your dog. Along with expert and affordable training, we have become a leading breeder of Standard Poodles in the St. John's area.