Last Updated: Jul 17, 2019
Fictorie Construction Management Ltd. is a construction management firm. We are involved in construction management mainly in the institutional and commercial fields. Our current jobs include an addition/renovation to a church in Abbotsford as well as an exciting project in Abbotsford for the dairy industry to showcase itself and provide a marketing outlet for its products.
Our team is highly regarded in the industry as a group of people that work closely together with the Owner to ensure that the finished product meets all the requirements for the end user in terms of both use and budget.
We would be pleased to meet with you to discuss any questions you may have about our exciting venture.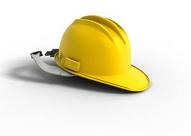 Fictorie Construction
604.835.6676