Last Updated: Apr 21, 2021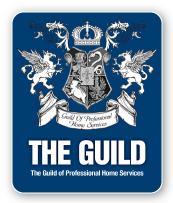 Robert Senay
Mortgage Agent
Licence #: M13002345
CENTUM One Financial Group Inc.
Licence #: 10758
103-69 Davis Drive
Newmarket, ONL3Y 2M9
robert_senay@centum.ca
Direct: 705-434-3192
Cell: 905-960-6304
Office Fax: 905-830-0288
Education
Dr. John M Denison SS Graduate
Humber College Graduate
CAAMP Mortgage Agent Certification
IFSE Mutual Fund Certification
Provincial Life Insurance Agent
Specialties
Customer Service!!!
Professional Background
Life Insurance Agent
Mutual Fund Licensed
Welcome and thank you for visiting my Website!
Finding a great mortgage can be stressful and time-consuming…But at CENTUM Canada, we've been successfully delivering the best rate for tens of thousands of satisfied clients for nearly a decade.
Finding the right mortgage for you is our business. We know which lenders have the best rates and we negotiate with multiple lenders at one time. What's more, we know the system and have the industry knowledge required to present a proposal for financing to lenders to successfully obtain mortgage financing, and we do all the paperwork. Plus, CENTUM Mortgage Professionals are compensated by the lenders, and in most cases we offer our services free of charge to our clients.
At CENTUM, we're always looking out for your best interest.™