Replacement Windows, Vinyl Siding, Home Insulation & More in Amarillo, Pampa, Borger, Perryton, Hereford & Throughout West Texas, Eastern New Mexico & the Oklahoma Panhandle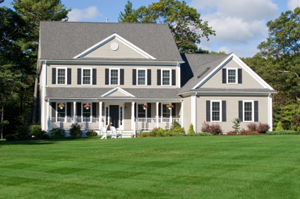 Whether you're looking to increase the curb appeal and value of your home or you're interested in improving your home's energy efficiency, the professional and highly knowledgeable team at Big State Remodeling can help. With more than 25 years of experience in the home remodeling industry, we have the firsthand expertise necessary to handle jobs of nearly any size quickly, efficiently, and affordably.
At Big State Remodeling, we offer a wide range of home remodeling products to our customers in Amarillo, Pampa, Perryton, and surrounding areas, including new and replacement windows, exterior siding, sun rooms, and more. Our home windows are a popular upgrade because they are easy to maintain, reduce costly heat and cold transfer, and are extremely beautiful. Likewise, adding vinyl siding to a home is a great way to beautify the exterior of the home, while our foam-backed siding is both energy efficient and highly durable.
Kitchen Remodels, Bathroom Remodels, Sunroom Additions, Doors, and More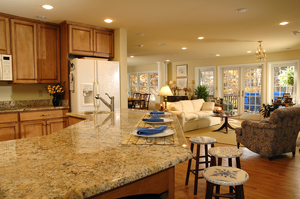 No home remodeling project is too big for the experienced team at Big State Remodeling. We have a combined 200 years of experience in the field and are equipped to meet our clients' diverse needs. We understand that the decision to remodel any room in the home shouldn't be taken lightly, and we take special care to make the process as easy on our customers as possible. Whether you're considering upgrading your kitchen with all new cabinets and countertops, or you want a fresh look in your bathroom, we can help.
In addition to kitchen remodels and bathroom remodeling, we are also pleased to offer a number of products that greatly improve the energy efficiency of a home. One great way to limit costly heat transfer is to install radiant barrier insulation in the attic. This energy-efficient attic insulation is installed on top of the home's existing insulation and reflects away radiant heat from the home, making it easier to regulate the temperature of the house year-round. We also offer a variety of other energy efficient products, including vinyl windows, Smart Foam insulation, solar attic fans, and more.
Above all else, our top priority is to provide our customers with excellent customer service. We are proud of our A+ rating from the Better Business Bureau, and we've also been voted Best of Amarillo for four years in a row by the community. To learn about the numerous advantages of our full line of home remodeling products and experience our exceptional customer service for yourself,
contact us
today to schedule a free consultation, or visit our beautiful, 6,000-square-foot showroom in Amarillo – the largest in West Texas.