We Offer:
Title Insurance Policies
Letter Reports
Flood Hazard Determination
Abstracts of Title
Closing Services
Construction Escrow
1031 Tax Deferred Eschanges
Last Updated: Apr 22, 2021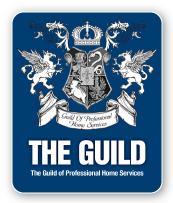 Langlade Abstract Company, currently located at 602
Lincoln Street, in Antigo Wisconsin, is one of the older
Antigo businesses in continuous operation.

The abstract company, which was located at 532
Clermont Street was organized in 1905 by Mr. John W. Brown
as Langlade County Abstract Company.




1886


On June 1, 1983, Langlade Abstract and Title Company
was sold to Michael R. Turney. The business name was changed to Langlade Abstract and Title Company, Inc. at that time.

In July of 1986, the Duchac Abstract company was purchased and merged with Langlade Abstract and Title Company, Inc.

One year later the business operations moved to the
current location of 602 Lincoln Street, which is where it
remains today. The ownership of the business has remained
the same since 1982.

The current office building of Langlade Abstract and Title
was built in 1886 by Thomas Lynch, who was the first Mayor
of Antigo. The building was renovated in 1987 to accommodate
the growing office staff.

There are now eleven employees that provide complete
title, closing, and construction escrow services for all
of Langlade County.