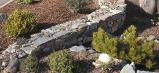 Last Updated: Jan 21, 2019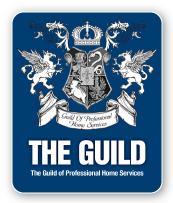 Livanos Landscaping is a family owned business, established in Castro Valley, CA in 1994 and relocated to Angels Camp in 2000. With it's charm and incredible, natural landscape, the rolling hills and rustic history of this area lends itself to creative and artistic landscape opportunities. We approach each job differently, taking in the desires, vision and budget of our clients and turning those into the yard of their dreams. We strive to deliver landscaping that's an extension of your home, personality and a place for relaxation.
With each new client, we schedule a consultation to look at your space and to discuss the project. Once we have familiarized ourselves with your yard and what you are looking for, we can then move onto the next stage with creativity. Budget is always a concern, and we are conscientious of staying within your comfort level, yet, maximizing the materials we can use to get the most out of your budget. In order to assist you in defining what aspect of your yard that you would like to focus on, we have a show yard that is available by appointment only. We also have a driving tour of yards that we can go on as well.
Your home is a reflection of your personality and we are here to turn your yard into a destination that represents your favorite places, your dreams and a place to unwind!