We Offer:
Flood
Water Damage
Fire
Restoration
Auburn
Last Updated: Oct 4, 2023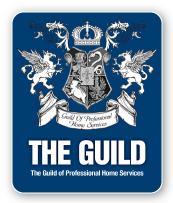 About Restoration 1
Restoration Services You Can Trust
Along with offering fire, water, and mold damage restoration services, the team at Restoration 1 also provides emergency services, storm damage services, sewage system cleanup and more! Our IICRC and IAQA licensed restoration professionals can address your problems in no time. For over a decade, we have been in the business of restoring damaged residential and commercial properties to their former glory.
Our Values
At Restoration 1, we understand that the people we work with are going through a stressful and emotionally difficult time. Because of this, we strive to provide caring and courteous support, upfront communication, and effective services to our customers. We handle water damage, fire cleanup, smoke odor removal, mold remediation and any other services needed to restore your home or business.
The Restoration 1 Promise:
We are committed to customer service.
We are available 24/7.
We have 100% satisfaction guarantees.
We are licensed and insured.
We fully train and certify all our restoration specialists.
Our reputation for fast responses, unparalleled quality, and uninhibited commitment has contributed to our growth as a company throughout the United States. We understand that the need for property restoration services can come at the most unexpected times—which is why we are always ready to help! Restoration 1 aims to exceed the expectations of every customer we work with and restore their property to its pre-damage state.