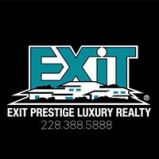 We Offer:
Luxury Realty
Real Estate
Property Management
Biloxi
Mississippi Gulf Coast
Last Updated: Dec 9, 2023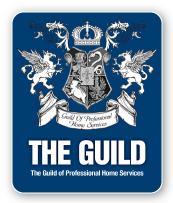 EXIT Prestige Luxury Realty, LLC is locally owned and operated here on the beautiful Mississippi Gulf Coast. Broker/Owner, Tashia McGinn, serves her community and clients with over 13 years of professional Real Estate Sales, Pre-Construction Development, Rental Property Management, HOA Property Management, Multifamily, Land and Interior Design experience.
When we say we are "redefining service in real estate," we mean it! Our clients come first. We will educate you on what needs to be done to have a smooth and seamless real estate transaction. There are many components to a successful real estate transaction; you can count on us to be there every step of the process and make sure no detail is overlooked. With a proven track record, the right skill set, and years of experience, the EXIT Prestige Luxury Realty Success Team has the right tools to successfully facilitate all your real estate needs. If you're serious about buyer, selling or leasing, we're serious about getting the job done!
With over 120 years of combined real estate, customer service and closing experience, The EXIT Prestige Luxury Team is equipped to move your goals from imagination to realization! We are proud to have over 60 licensed REALTORS® at your service. Our company strives to provide exceptional forward-thinkers who are not afraid to step out of the box or go the extra mile in facilitating the management of your property.
Our company will provide the necessary tools, skill and knowledge to make your next real estate transaction a success. In choosing our company, you are choosing to receive the highest level of luxury real estate services available to you. Our company is motivated by real estate, but it is you the client; that drives us to succeed.