Last Updated: Nov 28, 2023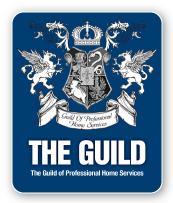 Welcome to Southeast Alabama's Premiere real estate agency. We have over thirty real estate agents and consultants that have only one goal at mind, taking care of you, the customer. Our hands on approach along with extensive knowledge of Southeast Alabama will ensure that your next real estate purchase is one of the most stress free and excited transactions.

Now is the time to enter the real estate market. With record low interest rates and affordable home prices, now is the time to buy. Whether you are a first time homebuyer or a family that is outgrowing your current home, we are here to help. Our real estate agents are not only knowledgeable in helping you find the perfect home; we can narrow the search down by giving you advice on the best school districts, public schools, communities and vacant land.

Selling your home in today's market is not impossible. With the right realtor from Grant Realty, you can get the price that your home deserves, not what you should settle on.. We have thousands of listings of homes for sale, making us a true one-stop shop. Whether you are looking for single-family homes, townhouses, condominiums, vacant land, duplex, investment property or a multi-residential property, you can't go wrong with hiring one of our realtors.

Are you looking for an investment that has great potential for aggressive growth? Believe it or not, now is the time to purchase real estate. With the current foreclosure situation, banks are almost giving homes away making investment property affordable. We have access to some of the most profitable foreclosures on the market. Call us today if you are looking for income property that will give you and your family stable income for years to come.

Don't let your money disappear in a 401k or the stock market. Invest in something that has been here since the beginning of time and will stand the test of time, land. We have many listings of land for sale and vacant land. We will help you find the perfect piece of land to build your dream home.

Servicing the areas of Wiregrass and Dothan Alabama, we live in the very place where you are buying. We look forward to helping you find the perfect piece of heaven. Call today to set up an appointment with one of our real estate consultants; we can help you narrow your search to what you need in a real estate investment.